This is Your (5) Sign(s) to Upgrade Your Hearing Aid!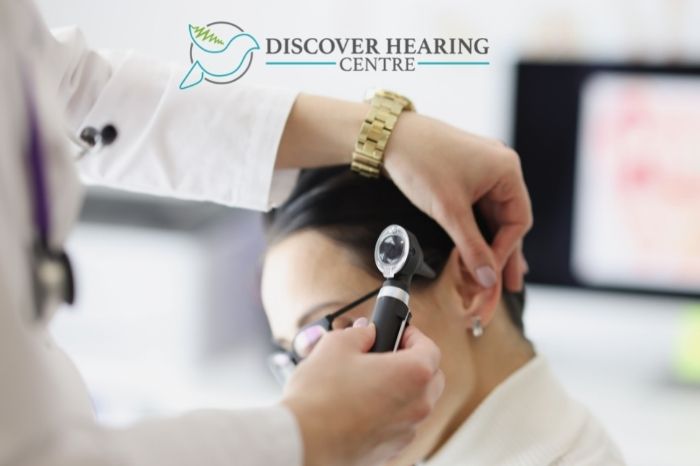 Today, hearing aid devices perform amazing tasks that include filtering out background noise and adjusting the volume based on the environment you are in. Specifically, with more spaces opening up in Ontario, and the capacity inside the indoor area is increased, it's essential that you get your hearing device adjusted properly to the increased noise volumes. We can help you every step of the way, spearheaded by integrity and years of expertise with service rooted in customer satisfaction.
When a hearing instrument stops working reliably, you can be a candidate for new hearing aids. If your device stops working altogether, you might need significant repair. Discover Hearing Centre is a hearing aid centre in the Kitchener-Waterloo area with qualified hearing practitioners that can pinpoint exactly what you need and revive your hearing.
Even if you may not require a new hearing aid, it is highly recommended you book a complimentary hearing assessment with us. We can help you further improve your hearing through a series of audio tests, and provide well-informed advice on how you can get the most out of your current hearing aid.
First and foremost, we are a hearing practice that is dedicated to enhancing your lifestyle. That principle has helped us develop the Try Before You Buy Your Hearing Device for 14 days! Because hearing is priceless. 
Five signs you need to upgrade your hearing aid
It's getting progressively harder to hear others.
Age-related hearing loss is a degenerative condition, and a majority of people experience worse hearing as they get older. If you have had your hearing instrument for the last few years, the device might not work to its full efficiency due to the changes in your hearing; this is why a hearing assessment is vital.
Mechanical errors in your hearing instrument.
The most common hearing aid mechanical issue is that the speaker stops working, but other errors involve a faulty processor to a microphone that no longer picks up smaller sounds. We can help you determine if your hearing device can be fixed, or you need an upgrade to give you the best hearing experience.
You have implemented new lifestyle changes.
If you have decided to become more active or go out more often, your hearing aids should be able to keep up. While your hearing aid is great for indoor environments, it might not benefit your hearing when you're outside. You may benefit from progressive in-the-ear-canal hearing aid to replace your older behind-the-ear model if you have implemented new changes. Whatever your activities involve, we can help you find the right hearing device for your lifestyle.
You would like to upgrade to a new model.
An update might be necessary when new technology hits the market. Perhaps you're searching for an automatic noise adjustment system that alters your environment or one that is compatible with your mobile device. An updated hearing aid model can enhance your lifestyle and ease your daily activities, and with our current promotion, you can find the perfect match without having to commit to any model!
An old hearing aid device can cost you more.
One of the highest concerns is the cost of the hearing instrument. While your current hearing device itself does not cost you any money, its main components do. Analog devices require new batteries regularly that need to be replaced twice a year. It is a wise investment to upgrade to a new hearing device to save money, in the long run, trying to keep up with an outdated instrument.
How long does a hearing aid last?
Hearing aid devices can last on average three to seven years. For some individuals less, and for some individuals longer. Factors that can affect the lifespan of a hearing aid include:
The quality of the instrument

How well the hearing aid is maintained

How much wear and tear it experiences during its lifespan

How many hours a day it is worn
Your hearing comes first with our professional hearing aid centre in Kitchener!
Our services are aimed to improve your life. We are certified hearing practitioners that can help you with all hearing-related queries and questions. You can count on our local and independent clinic to offer you a personalized approach to your hearing journey.
We are now open to the public and offer free hearing consultations. Our team cannot wait to meet you and discuss all your options for optimal hearing.
Call us at 519-208-HEAR (4327) or book your free hearing assessment by clicking here. 
Call our office if you have any questions about your hearing loss or anything else related to hearing. We are happy to help and answer any questions you may have.