Financial Planning With Hearing Aids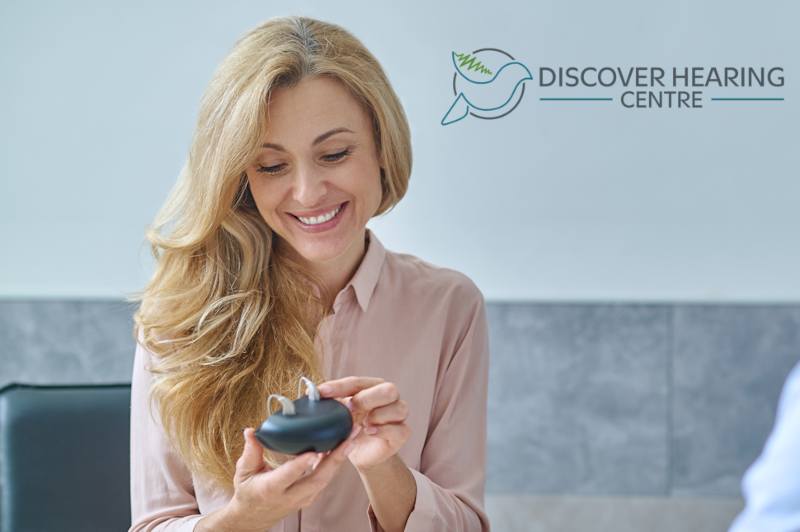 The Value of Hearing Aids
One of the topics to discuss when working with hearing aids is price, and understandably so. Hearing aids are an investment in your hearing health, with prices varying from several hundred to a few thousand dollars per aid. In Ontario, we are fortunate to have the Assistive Devices Program that helps support any aged Ontarian with funding for hearing devices every 5 year. This helps ease the financial cost of hearing aids and ensures that they are more affordable to a larger portion of the population.
The cost of hearing aids depends on the style of device and the different features that the device has. Let's look at the range of a single hearing device. Overall, hearing aids typically cost $800 to $3,500 per device based on many factors. By providing a variety of options, there are solutions for individuals budgets and lifestyles.
It is our duty to inform our patients about the options that are available to them as well as consult on which hearing aids will match your hearing loss and lifestyle best. We also sit down and evaluate a budget that works best for you and we work together to ensure that you get the best device within that range.
Difference in Devices
The price of hearing aids vary quite a bit so it's worth considering what your needs are.
The price is determined by:
Technology level
Features
Style
Customization options
You may consider basic hearing aids if you are open to good devices that help you understand conversations better in smaller group settings. Yet, if you are looking for devices that are optimized for larger gatherings or can help you hear in environments such as restaurants a more premium device may be for you. The style of hearing aids also play a role. Behind-the-ear models will be largely more affordable than in-the-ear devices as they are more visible. It is worth noting that both come with a variety of features, with a larger amount of features available in the more advanced hearing aid models. Some features include bluetooth phone connectivity, speech processing, and sound customizations.
The ability to customize hearing aids is essential since no two people have the exact same experience with hearing loss. The difference in lifestyle, functional needs, and preference all play a role in selecting a device that is right for you.
Choosing the Right Hearing Aids
With 9 different hearing aid manufacturers and over 100 different models to choose from, patients have many options. Your hearing practitioner will provide you with a narrowed down options based on many factors previously mentioned such as budget, sensitivity to sound but mainly based on the severity of hearing loss.
There exist different styles of hearing aids, from over the ear styles to custom in the ear solutions. When making the decision on style, it is important to talk to your hearing professional about any concerns you may have with the recommendations being made. Remember, there are many options that are available, and a solution for everyone.
Our goal is simple, to help you hear. With this in mind, we want our patients to feel comfortable with their hearing aid choice. Working with new products should be a simple process. Our office is always here to guide you through any extra counseling necessary to provide you with the tools to be successful with your investment.
Financing
At Discover Hearing Centre we want to provide the best service while offering flexibility. This is why we offer payment options on top of our cohesive service offering. We have partnered with Paybright to provide flexible payment options for patients. These payments are broken down into monthly installments in order to ease the burden of investing in hearing aids.
The application process is quick and easy, only taking a few minutes to complete. Our staff can assist in the application process right at the clinic. Once you have been approved, you can choose from a variety of payment plans, including some starting as low as 0% interest. Financing allows for several automatic payment options including direct deposits and online banking.
Call our office if you have any questions about your hearing loss or anything else related to hearing. We are happy to help and answer any questions you may have.