NEW TO THE HEARING HEALTH WORLD?
On this page we dive deeper into how DISCOVER HEARING CENTRE'S Innovative approach is changing hearing healthcare.
First we have to Understanding the traditional approach: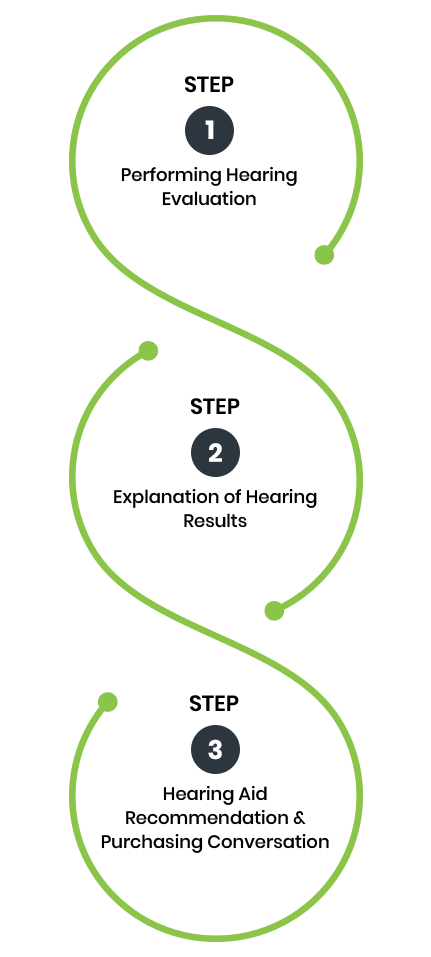 This approach offers the maximum amount of information in a short amount of time
and often leads to patients feeling overwhelmed!
So how do we optimize the patient experience? By learning and listening from you

HEARING EVALUATION
At our office, we work with the newest hearing test equipment to guarantee the most accurate and quick results for our patients.

EXPLANATION OF RESULTS
We utilize a simple approach using the basic terminology to help our patients grasp their hearing test results.

UTILIZING
MONITORING DEVICES
When we diagnose one of our patients with a hearing loss, we offer the opportunity to learn more through the use of FREE monitoring devices worn for up to 2 weeks!

DATA DRIVEN HEARING AID RECOMMENDATION
Once our patients return to the office, we analyze the data, and listen to their experiences to guides our recommendation for the appropriate hearing devices
Booking a free hearing evaluation is the first
step to learning about your options!