Invest in your hearing with early prevention at our Kitchener hearing clinic.
Do you ever think to protect your ears? If the answer is no, you're not alone. Many don't realize the consequences of the noises around us that can reduce our ability to hear. It is important to take the necessary steps to protect our hearing. Customized earplugs can shield our ears from noisy environments and waterborne carriers of infection.
Moulded earplugs are specifically made to fit in your ears perfectly and help protecting your ears. Some of the common purposes for getting earplugs include:
Whether you enjoy playing music or listening to it, your hearing is fragile and it's important to protect it. Loud sounds can damage hearing with significantly shorter exposure than other noises. Long periods of exposure could lead to tinnitus, hearing loss, and hypersensitivity in the ears. Traditional earplugs muffle lower to mid-range frequencies and distort sound so we don't recommend them for avid musicians.
The good news is that you don't have to sacrifice the quality of sound while protecting your hearing. Musician earplugs filter the sound at a lower level, but the quality and clarity will shine through. Whether you're on vocals or prefer the drums, saxophones, or trombone we can help protect your ears. Our musician moulded earplugs allow you to hear the sound of vocals and instruments without having to compromise your hearing… so that you never miss a beat.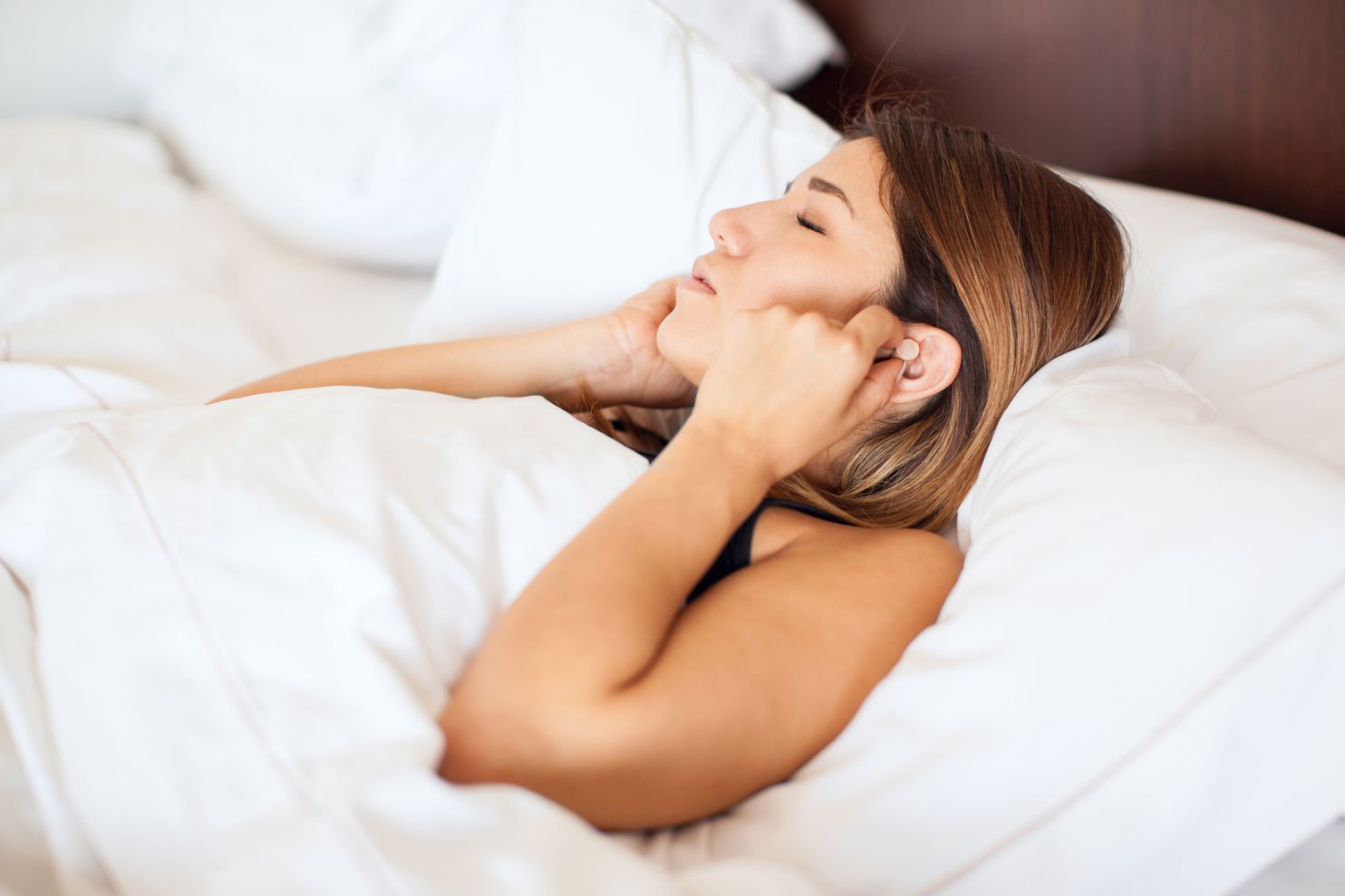 Ensuring we get proper sleep is paramount to our health and wellbeing. Do you have a snoring partner next to you? Noisy neighbors or outside traffic that never seems to stop? Here, the customized earplugs can shield all ambient noises and are comfortable to wear through the night.
Our customized moulded earplugs for sleeping are specially engineered and designed to eliminate the sharp, sudden noises that keep you awake at night or prevent you from falling asleep in the first place.
Get the Quality of Sleep You Deserve
Custom made earplugs are molded to fit your ear exactly, ensuring that they are comfortable to wear through the night. Blocking out all of the surrounding noise ensures that you can sleep without hearing a snoring partner (or dog). Simply making it a part of your nightly routine, slip on a pair of earplugs before going to bed to enjoy a restful night of sleep.

If you are in the water often, it is important to minimize the chances of an ear infection. Custom swim earplugs create a tight seal and prevent water from getting into your ear canals and causing an infection. Since the earplugs are molded to your ears the precise fit ensures that bacteria and water stay out of the ear canal.
Getting water in your ears is more than just an annoyance. If the water you're swimming in has bacteria it can cause serious and painful infection. Our earplugs come with strings, handles, or floatable devices to make them easy to use. They are also available in a wide variety of colours. Whether you enjoy swimming or water sports, enjoying the water is made easier and safer with earplugs.
Occupational Hearing Protection
If you have worked or currently work in a loud environment it is important to protect your ears as this can wear down your hearing at a rapid pace. The Canada Occupational Health and Safety Regulations provides standards for noise levels in the workplace. Employers have to abide by the rules and maintain the occupational exposure limits for noise. Some occupations that may benefit from earplugs are: construction crew, factory employees, dentists, and law enforcement. If the noise level is at or above 85 decibels during an 8 hour period noise protection is mandatory.
If you are exposed to loud sounds or if you are unable to concentrate around noisy environments, you can greatly benefit from hearing protection. Especially given how fragile our ears are, it is important to ensure that your hearing is protected in all environments to maintain healthy hearing throughout your life. If you have any questions or want to get earplugs, call us at 519-208-HEAR (4327) to book an appointment.
Call or text our office if you have any questions about your hearing loss or anything else related to hearing. We are happy to help and answer any questions you may have.